What Our Clients Are Saying
We asked our clients what they think about our Day Stay services and the care we provide for their furry friends – here are some of their comments.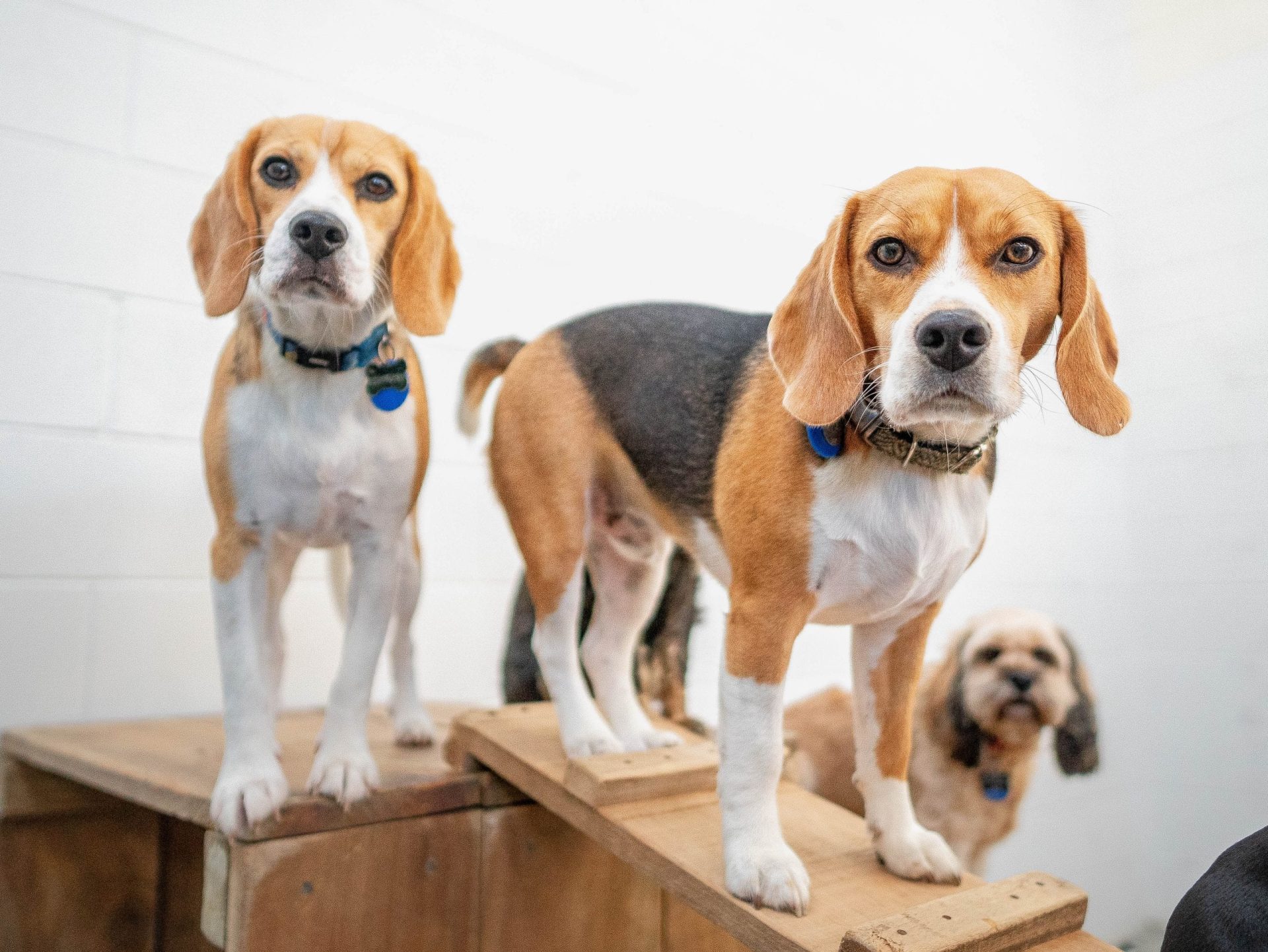 My beagle absolutely loves coming to Top Dogs! He charges towards the door to go in and hang out with his friends 
and always tired when he comes home. The team are amazing!! Really friendly and caring.
– Nicole, Ben & Bernie
Bodie has been with Top Dogs since it started. He loves them more than he loves us. The ladies are all great and have been incredibly supportive over the years with our rehab needs post-surgery and the needs of our neurotic pooch (and its neurotic owners). We literally could not do without them in our lives! They are fabulous and we highly recommend them.
– Deanne, Patrick & Bodie (Lab x) who started at Top Dogs in March 2015!
Highly recommend Top Dogs – our pup Shaggy always comes home with the biggest grin on his face and sleeps like a baby! The staff are always so friendly and super helpful, feels like a second family for our boy. Big thanks to the team for welcoming him and treating him like one of your own!
– Allanah, Corey & Shaggy (Border Collie)
Penel, Gary & Bella (Labradoodle)
I want to thank you all. Bella joined our family in January this year (2019) and shortly after started daycare with you. She is quite an anxious wee thing, sadly so many things seem to frighten her including unknown dogs. Since being at daycare, she is able to greet new unknown dogs in the usual doggie way at the park. Thank you for helping her!
Michelle & Karma (Golden Retriever)
Karma our puppy just loves Top Dogs, literally cries with excitement on the way there in the morning. She comes home happy and content and tired. The Top Dog team are warm, knowledgeable and just great to deal with. I can recommend without hesitation. Thanks to the lovely ladies who are the Top Dogs team!
Sarah, Steve & Kai (Lab)
Hi Team, 
Thank you so much for helping Kai develop into such a well socialised and happy dog. He has adored being part of the top dogs family. 
Rachelle & Daisy (American Staffy x Sharpei)
I was so impressed with your service and the collar looks fantastic on Daisy – really pleased with it!
Anna & Willow (Golden Retriever)
Top Dogs has been super helpful in caring for our new pup Willow and helping her settle into the pack by reinforcing excellent puppy manners. Willow bounces into Top Dogs and is always delighted to see the team, who we've found to be professional, friendly and easy to deal with. They truly love dogs!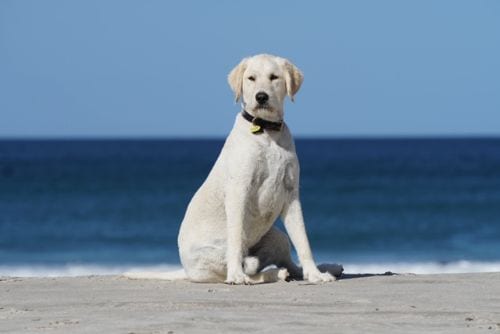 Jessie & Wilbur (Retrodoodle)
We love Top Dogs, it's so great to be able to get everything we need for Wilbur in one place; a walk, bath, a nail trim and the socialisation Day Stay provides! The service from the team is excellent!
Jacqueline & Jax (Daschund x Yorkie)
Could rave all day every day about how amazing the people are. And how much my fur baby loves coming here to learn and just have fun with all his friends!
Sarah & Geogie (Mix)
Georgie is anxious and has separation anxiety…but she LOVES going to Top Dogs. Mainly because the staff are so awesome!
Diane & Poppy (Shepherd)
Hi ladies, just wanted to say thanks for taking such great care of Poppy. She came home yesterday had her dinner, and went straight to bed, she couldn't keep her eyes open! I checked on her couple times to see if she was ok but think she was just tired from her Day Stay fun:) I saw the facebook photos of the day and she looked like she was having the best time! Thanks again.
Rosemary & Dora (Bull Terrier x)
Dora always gets so excited when she knows she's going in the car to Top Dogs.
She always comes home happy and tired, and is asleep within minutes. I'm always confident when we are out that if any new dogs run up to her it's no problem because she is so well socialised! The training that the staff do with her is a great help too!
Eliza & Carl with their dogs Pippa (Retrodoodle) & Rimmel (Labrador)
My dogs love it here, the staff are wonderful and so good with the dogs. My girls do backflips when they arrive here!